Asbury Park

High School




Class Of 1962 - Fifty-Five Years and Counting
Welcome Blue Bishops!!!
- Due to COVID-19 Restrictions -
Event Rescheduled to Thursday, November 5, 2020
R.S.V.P. by October 21, 2020
Ninth APHS Distinguished Alumni
Hall of Fame Induction Ceremony
Hank , Lorraine and Children
On Thursday, May 14, 2020 our own Class of '62 Hank Nonnenberg
will be inducted into
APHS's Distinguished Alumni Hall of Fame.
CONGRATULATIONS to the entire family for this
well-deserved recognition.
All of us are proud of you Hank and will forever be grateful to have shared four years with you at APHS.
Click here for event details and to print Reservation Card.
Send Reservation to:
A.P.H.S. Hall of Fame
c/o Paul Chaiet
401 Port-au-Peck Ave.
Oceanport, NJ 07757
*** R.S.V.P. by April 17, 2020 ***
---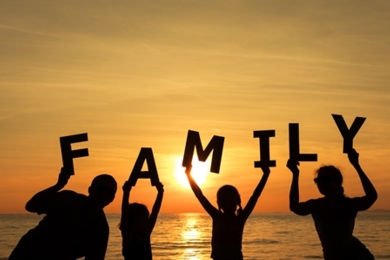 All in the Family
For some reason, this picture really struck home with me.
Hand and Hand
Our two granddaughters on one of many daily walks with mom…and yes, there is light at the end of the tunnel.
12th Edition
---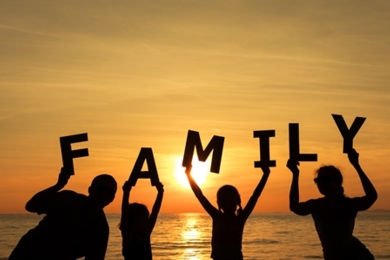 All in the Family
Happy Birthday Anna...despite COVID-19 restrictions a community finds a way to come together to celebrate a special occassion for a special girl.
Note: Betty Ann Moore Mela's son Jeff is Curtis Middle School's Principal.
Eleventh Edition
---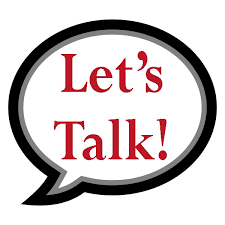 Tired of "Stay at Home" retrictions?
Let's take a ride...
Thanks to Steve Adler for sharing.
---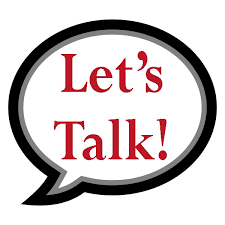 Tired of the daily barrage of COVID-19 warnings and shut-downs? If so, go here for a welcome break.
---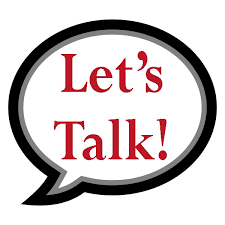 COVID-19
So Much Happening Day-to-Day
One of the most important defenses encouraged by health professionals is to regularly wash our hands. This practical demonstration may be helpful as we all do our part to reduce the virus spreading and to avoid contagion.
++ STAY SAFE, STAY HEALTHY AND STAY INFORMED ++
---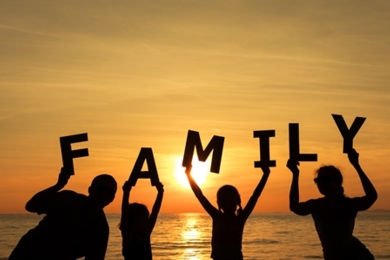 All in the Family
Check out latest All in the Family edition..."Lunch with Larry."
Tenth Edition
---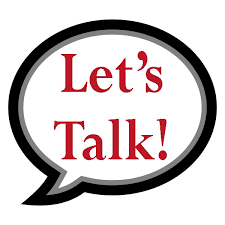 Here's a perfect example of the old new math. Somehow I envision Bob Armstrong masterfully presenting the theories behind this complicated system. Something tells me though, that Mmes. Ross and Meserve would likely take exception despite Army's stellar explanation. Hope you enjoy!!!
---
Howard Daniel
Meet Our 75,000th Site Visitor
Howard joins the distinguished ranks of these fellow classmates who themselves set milestones since our web site's launch.
65,000th -Peggy Newman Vegosen
50,000th - Steve Castello
45,000th - Jerry Spechler
40,000th - Irene Naris (Stamatogianis)
35,000th - Bonnie Bromberger (Collier)
30,000th - Sammy Siciliano
25,000th - Beth Greenhill (Lucero)
Congratulations and many thanks to Howard, and to all our previous honorees, for being such faithful classmates.
And kudos to all of you who help keep our site vibrant and allow it to play a small part in our lives some 55 Years and Counting since graduation!
Go!!!

---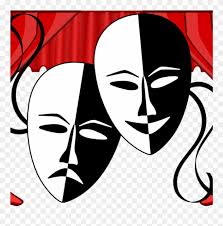 Remember the original Mouseketeers and Disney's The Mickey Mouse Club in the mid 1950's. How many Mouseketeers can you name?
Some 65 years later, Disney is still at it with its latest project "Encore" … a reality series that reunites high school classmates to perform the same musical they'd performed as kids.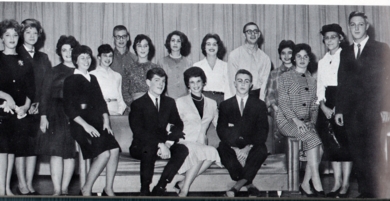 Imagine Irene, Harry, Steve, Roz, Hal, Carol, Jules, Beth, Toby, Judy, Diane, and our entire senior play cast coming together for one more production.
Go here for a glimpse of how that may play out while looking back at our high school days and all that has happened since.
++++++
(Thanks to Ron Taft for bringing this to our attention.)
---
Asbury Park...One of the Country's Coolest Shore Towns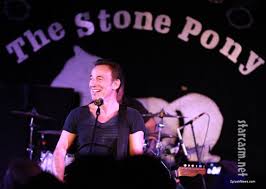 Our favorite town that holds so many fond memories from our glory days at APHS continues its incredible revival. Check out the latest in a series of events that has returned Asbury Park's stature to where we all know it belongs.
+++++
(Many thanks to Betty Ann Moore Mela and Steve Adler for tuning us in to the latest Asbury Park happenings.)
APHS Distinguished Alumni Hall of Fame
~Inducts Class of '62 Members~
Click [ ] on bottom right screen after starting video for best view.
---

Can you believe it's been almost four years since Lou Mueller opened Mainstreet Pharmacy in his small hometown in Florida! And not long thereafter, he opened a second pharmacy nearby.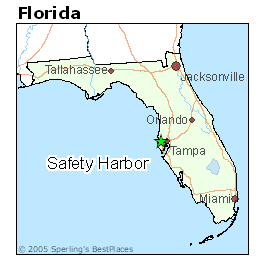 As you might imagine Lou has not rested on his laurels. Check out here his latest goings-on.
Way to go Lou!
---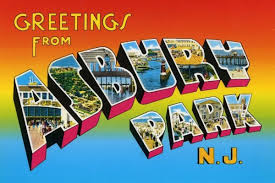 Money Magazine confirms Asbury Park has regained its stature as the Jersey Shore's preeminent beach hotspot for locals and tourists alike. Click here to read all about it!
For even more information go here for the Garden State's take on Asbury's rejuvenation and selection as the the SECOND BEST BEACH RESORT in the COUNTRY.
WOW !!!
+++++
Thanks to Steve Klitzman for bringing this to our attention and to Phil Schein (Class of '57) who alerted his APHS classsmate Linda Ben-Zvi, Steve's sister who lives in Israel and alerted Steve. Did you get all that?
---

Main Street Pharmacy
After countless months of meticulous planning and dealing with onerous government regulations Main Street Pharmacy opened its doors for business on March 26, 2015.
Low Mueller and his partner were joined by state, county and town officials along with local residents to mark the special event.
CONGRATULATIONS LOU...the Class of 62 wishes you the very best!
---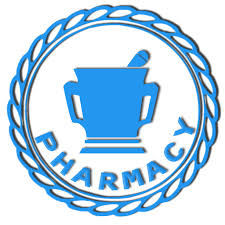 Grab a bag of popcorn and a cup of soda...make yourself comfortable and enjoy this brief glimpse into Lou Mueller's latest venture involving a small, quaint town in southwest Florida.
Video courtesy of Lou's grandson, Tyler, who produced the film as part of an assignment for his studies at the University of Florida.
---
First Annual Steven C. Rubin APHS '62 Memorial Scholarship...
is awarded to junior Jaedon Stephens. The full scholarship covers Jaedon's participation in MAC Testing's SAT Group Program and its Senior Writing Workshop for SAT prep. MAC is a leading provider of student-centered teaching and learning college and graduate preparatory services and programs in the greater Shore area.
Valued at $5600 the scholarship allows Jaedon to participate in the same program Steve's three children attended when preparing for college entrance exams. During the presentation Steve's wife, Helene, remembered how much Steve loved going back to APHS and telling the family about all the great friends and times he enjoyed there. She went on to say that the scholarship is a wonderful way to memorialize Steven who passed away in November 2014.
Dr. "Mac" explained that to be named a Rubin Scholar "entails a lifelong obligation to do all in your power to reach out, to assist and to uplift those in your community who genuinely need help." These and many more praiseworthy traits embody the spirit of Steve Rubin and of the scholarship celebrated in his honor.
Steve's fellow classmates are proud to call him one of our own and will always fondly remember him as will future generations of APHS students honored to be designated Rubin Scholars.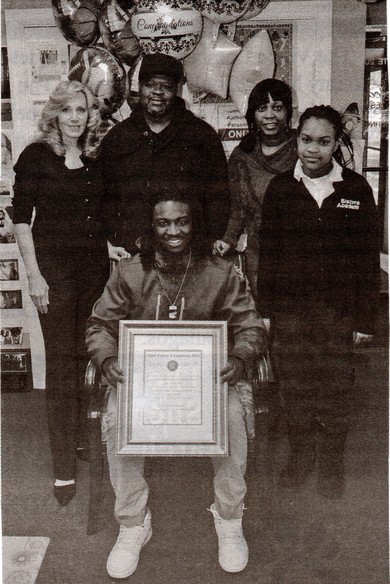 Pictured with Jaedon are (l to r) Helene Rubin, his proud dad and mom George and Teresa Stephens and sister Georterra.
---

Support Class Web Site Campaign...
A SMASHING SUCCESS
You did it again...the Class of '62 is without doubt the "Leader of the Pack" especially when it counts the most. Because of the generosity of many of our classmates the class treasury now has sufficient funds to continue aphs1962.com for several more years. In just seven days you pledged a little over $3000.
Both your financial support and active participation on the site help to ensure that we stay connected and the many friendships that were renewed during and since our 50th Reunion Celebration will be preserved for years to come.
It is our fervent hope that the site will continue to grow and present an entertaining forum where classmates can share stories about personal experiences, interests, family and the good times we had "cruising" the hallowed halls of APHS.
Thanks to all those who contributed...you are the VERY BEST!
---
---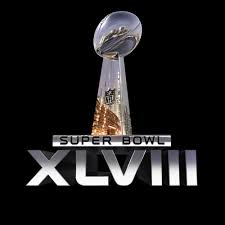 Did You Know...
that the Seahawk kicker featured in this story was a former student and long-time neighbor of a distinguished member of the Class of 1962 who spent Saturday's leading the Blue Bishops on the gridiron. Can you tell us who it is? Send your answer here and we'll divulge who it is after the game.

PHOENIX -- The framed, autographed picture of Adam Vinatieri from the kicker's greatest performance — against the Oakland Raiders in the 2001 divisional round — tells you all you need to know about Steven Hauschka's childhood fandom.

Haushcka is the 29-year-old placekicker for the Seahawks who happened to grow up in Needham, Mass. an enormous fan of the Patriots and of Vinatieri. He will see his former favorite team across the way Sunday, when he tries to win his second consecutive Super Bowl — and maybe replicate one of Vinatieri's other famous kicks to win the game.

"It's very fitting to play your childhood team. I grew up rooting for the Patriots," said Hauschka Tuesday. "When they won that first Super Bowl on Vinatieri's foot, that was the craziest thing."

Hauschka was a 16-year-old high schooler then, who hadn't even started to play football seriously, and the idea of a Patriots dynasty seemed laughable.

"They're incredible, what they've done with different players every year," he said. "There's really only a couple of key guys that have been there. It shows you how important those key guys are and just the environment they have there."

In his fourth season in Seattle, Hauschka was 31-of-37 on the season, a step back from a 33-for-35 performance a year ago. Hauschka is 12-for-12 in his career in the postseason.
---
And the answer is...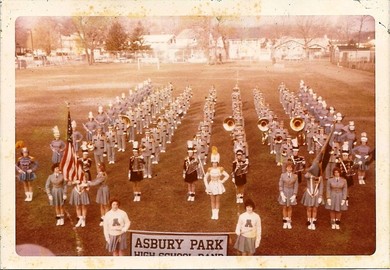 Betty Ann Moore (Mela) who...
in addition to many other senior year activities was the Drum Majorette for the award-winning Blue Bishop Marching Band that so admirably performed at many school and community events including our popular Saturday afternoon football games.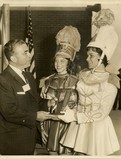 Photos courtesy of Sue Umstead
---
---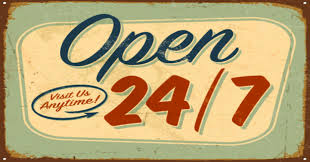 Open for Business...Check out the new Classifieds and More section of the web site. A place where you can post items for sale or where we can chronicle meaningful stories of events you'd like to share with your classmates.
So don't be shy - click here to see the initial entries to your new Classifieds.
---
"Oh What a Night"...on second thought...Oh What a Year...then again...OH WHAT A CLASS!!!
---
...the GOOD, the Bad, and the Ugly
Click here for a moving journey down memory lane. Our generation's good times happily fostered good memories...while those that followed strive to recapture the "magic" that has sadly faded over time.
(Thanks to Gene Catalano, Howard Daniel, & Diane Fischer for bringing this poignant video to our attention.)
---
United Kingdom's London Times touts Asbury Park as a Recommended Travel Destination
Billed as "one of the birthplaces of American music" the writer encourages readers to visit the Jersey Shore and to take in its many attractions including Frank's Deli, the Stone Pony and Jimmy's Italian Restaurant on Asbury Avenue.
A big thanks to Larry Wigdortz's wife Judy and son Brett, who currently resides in London, for bringing the article to our attention. Imagine Brett's surprise when he came across the Times' article featuring his dad's hometown back in Jersey some 50 years plus since graduation and 3400 miles across the Atlantic. A small world indeed!
Click here to read the May 11, 2014 London Times article.
...and if there was ever any question that the Jersey Shore is "one of the birthplaces of American music" as claimed by the London Times article and many other music industry sources -- check out this collage (and it's not all inclusive!!!) of Jersey performers through the years.
(Thanks to Lou Mueller for sending us the video.)
---
---
Have You Seen the Latest Addtions to Our Memorabilia Page???
Back in the 50' Video

(Vinnie Gorman)
Those Were the Days

(Lou Mueller)
Oldies but Goodies from the 1950's & 60's

(Vinnie Gorman)
NJ Stars - New Jersey & Jersey Shore's many contributions to the music world

(Serge Rey)
The "Circuit" - how many times have you cruised Asbury's famous "Circuit"

(Pat Boyd Thorne)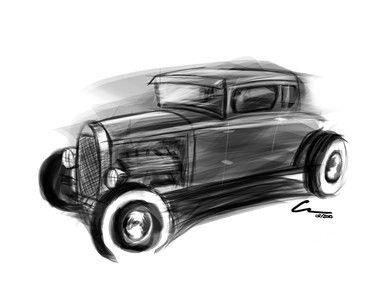 CLICK HERE To BEGIN YOUR JOURNEY...many thanks Serge and Pat for sharing -- do YOU have any nuggets to share with your clasmates???
---
REUNION WEEKEND A SUCCESS!!!
Great turnout for all events

Camaraderie and friendship flourished

Wonderful memories rekindled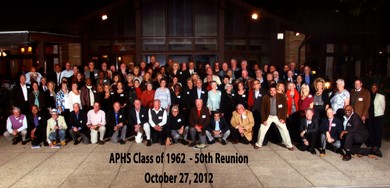 Click Here to See...VIDEOS & PHOTOS OF OUR SPECIAL WEEKEND
---
-UPDATED CLASS SURVEY ANALYSIS-
SURVEY Says...
GREAT RESPONSE!!! - 58% Classmate Participation
What did we learn about the Class of 1962...
Well-educated -- over three-quarters enrolled in college full-time after graduation and another 11% part-time
About 18% are VETERANS
Over half (55%) are retired while a quarter work full-time and 22% part-time
Wide range of occupations with strong emphasis in education
Three-quarters are married...a quarter of whom married high school sweethearts; 4% are single, 15% divorced and 9% widowed
Ninety percent have children and two-thirds are grandparents
After graduating 20% continued to live in NJ; while 26% lived in at least one other state and 43% have lived in two to five states
We're a mobile group...almost two-thirds lived or traveled outside US
Generosity comes natural---two-thirds (67%) volunteer for community service with 28% putting in 20 hours or more a week; half are willing to gift APHS

Over half (53%) had never returned to APHS since graduating

Nearly half (48%) have a Facebook page
-Survey Results Confirm APHS Experience Prepared Class of '62 Graduates for Success-
To see detailed responses for each question CLICK HERE and select View Survey Results.
Many thanks to Roy Kaplan for analyzing the survey responses and providing these highlights.
AND
Certainly, thanks to all those who submitted your survey response. For without your participation this would not have been possible. Hope you had a little fun and enjoy viewing the results.
---
APHS1962.com NEWS
We're extended!!!

You asked for it, and -- now it's here! APHS1962.com license extended through 11.30.16

Goal is to stay online until our 55th Class Reunion if demand merits

New Home Page Features...

"This Day in History" …times gone by at your finger tips…
"Suggestion Box" - we want to hear from you…click it and share your thoughts

(Bottom of Home Page)

New Classmate Chatter Forums for SIGs (Special Interest Groups)...

Are you involved in unique hobbies, e.g., photography, gardening, gourmet cooking, classic automobiles, oldies music, hiking, travel, kayaking, civil war buff, golf or how about a "Book of the Month Club?"

Want to share your knowledge/experience and hear from classmates who also share your interest(s)?

Willing to serve as a Forum Facilitator (FF) in Classmate Chatter for a new "Special Interest Group" or simply to promote conversation in the General Forums?

CLICK HERE

to tell us about your favorite SIG topic(s) and/or if you are interested in becoming a Forum Facilitator...

Reunion Photos Reminder...

Please share your reunion photos on the Reunion Weekend page –

CLICK HERE

Got News???

Update your Personal Profile – show off new grand kids, recent travel adventures, wedding anniversary or ??? -- share the good news with your classmates – select Edit Profile on the Home Page

Got Ideas???

We have a great forum with our site – got things of interest to share with our special community? We'd love to hear from you –

CLICK HERE

Watch the Web Site...

We plan to continue to update and add features – send us your ideas and suggestions -

CLICK HERE
---
TIP OF THE DAY: "Stay in the Know"
Select Notify Me under the Member Functions on the Home Page. Check the options that best fit your needs. STRONGLY RECOMMEND selecting at least the personal message (#1), profile comment (#2), new announcement posted (#6), pages on the site have been added or updated (#9) and an administrator email sent (#13) options.
---
Sandy Relief Fund - Final Result
We are pleased to report that a check for the sum of $1758 was delivered, prior to Christmas, on behalf of the APHS Class of 1962 to the American Red Cross Jersey Coast Chapter to aid Sandy relief efforts in Monmouth and Ocean Counties.
A BIG THANKS is extended to the TWENTY CLASSMATES who participated for their geneorsity and support for this worthy cause.
---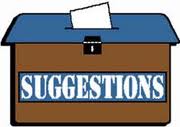 ---